In Rehearsal Now
June 2017 – Annual Artist Showcase/Fundraiser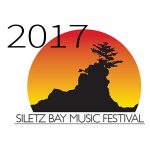 This year, the Artist Showcase and fundraiser for the Siletz Bay Music Festival features two Centennial Tributes and plenty of moving parts. So much musical talent under one roof! Things are coming together in final rehearsals here in Gleneden Beach, Oregon. The benefit concert, honors Lena Horne and Leonard Bernstein, and shows us just how quickly 100 years can fly! If you're on the Oregon Coast, check the CALENDAR for ticket info. Come say hi!
May 2017 – CONTRASTS "Almanac of Words at Play"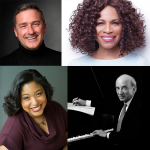 Rehearsals these days are a dream. It is so much fun to be working once again with vocalists, Clairdee and Nicole Greenidge Joseph. Last Summer I had the great pleasure to work with them both in a delightful show created by Dick Hyman. These two beautiful women were a joy in "On Wings of Shakespeare." Such a fabulous marriage of music and Shakespeare in a brilliantly entertaining format. Working with them again this Summer, and with Dick Hyman at the helm, it's perfection to me!
July 2016 – Siletz Bay Music Festival 2016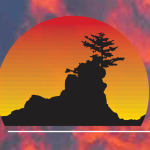 Susannah Mars and I are in rehearsal here in Oregon – just putting the finishing touches on our Irving Berlin Showcase for the Siletz Bay Music Festival and hear through the grapevine that the show's SOLD OUT! It's always a pleasure to be a part of this wonderful fundraiser. The education, concerts and community outreach that the Festival does each year is really something special. This annual event promotes such good in the world. To anyone who loves music and enjoys the Oregon coast… Put this on your list. Break's over – gotta run!
June 2016 – Collaborating with a Jazz Legend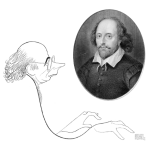 Wo, it's coming up in just 2 weeks! Summer is such an exciting time and BEAUTIFUL time to be on the Oregon coast. It is also the time of year when rehearsals shift into high gear. I am SO looking forward to performing as part of On Wings of Shakespeare. Jazz Legends Dick Hyman on piano and clarinetist Ken Peplowski, Nicole Greenidge Joseph, Clairdee and Maestro Yaacov Bergman – what an All Star line-up! Wed will be at the Salishan Spa and Golf Resort as part of this performance at the Siletz Bay Music Festival. Back to rehearsals!
February 2016 – Time for a Photo Shoot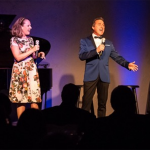 The "Winterfest" fundraising event for the Siletz Bay Music Festival was a sell out – I think we raised about $30,000. It's not often that I am completely pleased with a performance, however, this was a rare exception. I keep receiving emails letting me know how much folks enjoyed the show. We had some wonderful photos taken during the performance – love the action shots. Let me tell you though, it's not always easy to get an attractive photo of a singer singing. Oh, the faces we singers can make! These, were great!
February 2016 – Irving Berlin Rehearsals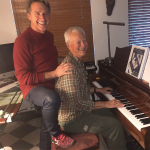 "The Great American Songbook" is what it is today thanks in great part to Irving Berlin. Charlie Creasy, Susannah and I continue to rehearse in Palm Springs. We continue to hone Charlie's arrangements and orchestrations. We'll bring the Irving Berlin story to life with a fascinating look at this American composer's life. With both dialogue and song after song, it is at once funny, informative and a toe-tapping great time! This stroll down memory lane has so much to it that I really need to get back to work. Stay tuned for more updates!
January 2016 – Rehearsal at Artist's Rep Studios in Portland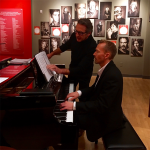 We are at it again – "Winterfest" rehearsals last Saturday at Artist's Rep Studios in Portland last Saturday, January 9, 2016. Susannah's head-shot is on the wall behind my left shoulder – too tiny to see, however, she can STILL hit those high notes! Pictured here with me is the ever-talented Rick Modlin. He is such a nice man and exceptional pianist. It was appropriate that we were rehearsing in another Arlene and Harold Schnitzer space, their philanthropy knows no bounds! When we rehearse with Charlie in Palm Springs, I will check back.
January 2016 – Winterfest 2016 Rehearsals in Full Swing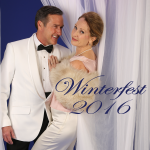 Each year I'm thrilled to be a part of the Siletz Bay Music Festival. Live in the area? Have family, friends, children or young adults in your sphere who appreciate world-class music, value music education and understand what it means in the life of a young musician to experience the best of what music has to offer? Then by all means, come to Winterfest 2016! Susannah Mars and I are putting finishing touches on our contribution to this wonderful event, with elements from our Gershwin show and our tribute to Irving Berlin coming to the festival this Summer!
December 2015 – Oh, Susannah Mars, What a Joy!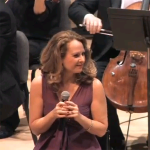 The emails & music files are flying! Susannah Mars and I are busy building the Siletz Bay Music Festival fundraiser program for February. It is a compilation of Irving Berlin and George & Ira Gershwin and designed to be a "taste" of our contribution to the SBMF "Artist's Showcase" fundraiser in July 2016. This past Summer, rather than performing it the Artist's Showcase, I focused on staging, lighting and sound. As a performer I appreciate just how important these production elements are to the success of a"Live" performance. Beyond that I enjoy work "behind the scenes."
November 2015 – Irving Berlin is in the Works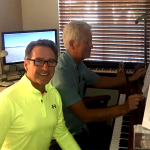 The Irving Berlin show is going to be great fun. Charlie Creasy and I have edited Jack Moore's original program substantially – there was enough material for a two and half hour show! I am certainly missing Jack for consult and direction and somehow already know that this show is going to fall together in just the right way. This photo is from our first rehearsal and Charlie has already finished all of the piano arrangements for Act One and will being orchestrating and arranging soon. I'm working on script edits and will begin my memory work right after the Holidays!
July 2015 – Goodbye Dear Friend – Jack Moore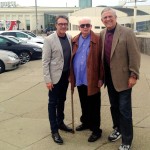 Uncle Jack (Jack Ira Moore), born 1930, passed away July 2015 after a very short illness. Jack was 85. To Jack, the world simply opened in front of him and he dared to take every step. He'd have been the first to say there were lucky breaks and times when he was "just in the right place at the right time." Jack was the creative force behind many of my shows. While they were but a blip on the radar of his life, I recall so many memories of our time together. He made it look so easy. I miss my dear friend, my Uncle Jack. He was one of a kind! You are missed. ~ Rock
July 2015 – Ah, to Work with an Official "Living Legend"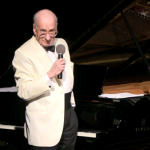 As a more traditional singer, I'm less familiar with jazz musicians who take off on riffs & somehow desire the singer to be there magically, or wait during their phrasings before adding the vocal line. It isn't always that I'm pleased with a performance – I was with this one. Good thing too because I was on stage with Dick Hyman. On June 9th, 2014, Dick was among five Living Legends to be inducted into the ASCAP Jazz Wall of Fame. I've read he's recorded 100+ audio projects, LPs, discs etc. Somehow, I suspect it is FAR more! Thank you Dick! Thank you Ken!
July 2015 – Just a Little Sound Check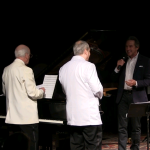 I ran into Dick Hyman during a rehearsal the morning of his concert for the Siletz Bay Music Festival's with jazz clarinetist/impresario, Ken Peplowski. Dick said "I would love for you to sing something with us tonight, how about Cole Porter's "So In Love." I was thrilled because I had recorded "So In Love" on my "Easy to Love, Cole Porter CD" so I certainly knew the song inside and out and felt that whatever two Jazz legends would create with Cole Porter's piece, I could somehow stay on track. We ran through the basic structure of how they would do the song a couple of times and then a few hours later, Dick introduces me. What Fun!
August 2014 – Fundraising in San Fran is "The Best of Times"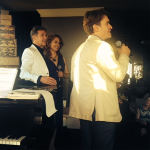 I had to share this wonderful moment from the intimate fundraising Soiree this month for Unity in San Francisco this month. It was held at a memorable penthouse on Pacific and Franklin (Wow! Stunning!) Here, Rev. Ken Daigle sings "The Best of Times!" Which it was. Such a warm and generous group of people, and an entire room full of talent! Often the aim is to raise a couple thousand dollars through an event, and other times we look move the decimal point couple spaces! ALWAYS, it is the people in the room who REALLY make the event the JOY that it is. Stay tuned for the next bit of Fundraising Fun!
August 2014 – Fundraising Soiree in San Francisco Penthouse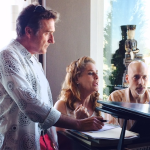 In early August I zipped back down the Oregon Coast to San Francisco for rehearsals with Danielle Kane and Michael Grossman for the Unity Soirée on August 8th, 2014. It was a special show and very close to my heart. I am so blessed to work with such wonderful artists on a regular basis! My personal goal, to help raise one million dollars for charity, has been a personal intention for some time now – And every fundraising show adds up! A special thank you to ALL who have shown up to share your love, appreciation and treasure with so many great causes along the way. For more 2014 and 2015 show dates. please visit my Calendar Page.
August 2014 – Taking a Quick Break from Rehearsal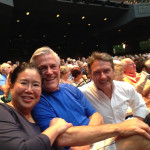 Rich and I enjoyed a little time off from rehearsals to join Elaine Wang Meyerhoffer at a performance of "Into the Woods." Elaine was my glorious partner in music in "A Party with Betty Comden and Adolph Green" and it is always a pleasure to enjoy some down-time in her company. As I recall, we raised nearly $10,000 for the Siletz Bay Music Festival with this small-venue show – best described as a "comic thrill-ride through the music and lyrics of Comden & Green!" Jack Moore devised/directed the show with musical direction by Charlie Creasy.
July & August 2014 – PCO and the Siletz Bay Music Festival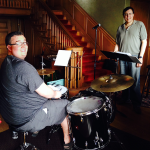 Rehearsals all seem to blur together now! That happens every Summer. Oh, who am I kidding… It happens SEVERAL times each year! And thank goodness, because it keeps life interesting! With my fellow Baritone Ron Spivak and drummer Evan McHill at the ready, everything is right with the world! From the Fundraiser at Jimmy Mak's for the Portland Chamber Orchestra, to the Artist's Showcase and Fundraiser for the Siletz Bay Music Festival, it has been a whirl… And there is more to come! Soon, I head back to San Francisco for a Swank Salon Soiree with Danielle Kane and Michael Grossman. Check back for details!
June 2014 – PCO Fundraiser at Jimmy Mak's is Tomorrow Night!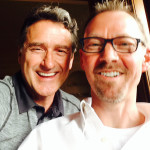 In preparation for the PCO (Portland Chamber Orchestra) fundraiser at Jimmy Mak's tomorrow, Monday, June 30th, we are in rehearsal yet again! Fab pianist Rick Modlin (pictured here with me in our "selfie"), co-Baritone Ron Spivak, and drummer Evan McHill were running through numbers today, as we prepare special selections from "It's Better with a Baritone!" Doors open at Jimmy Mak's at 5:30pm. Check my Calendar Page for details! Or, you can catch us at The Siletz Bay Music Festival on Sunday afternoon at 4pm on Sunday, July 6th. Details about that, can be found here on my blog!
June 2014 – Siletz Bay Music Festival is Right Around the Corner!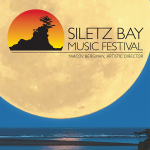 The Siletz Bay Music Festival is all about bringing high quality music performances and music education to the Central Oregon Coast. Their goal is to create programming that excites, educates, and entertains. It is once again an honor to be a part of their Artist Showcase Fundraiser. This year, the showcase takes place on July 6th in Gleneden Beach, OR. Rick Modlin will be at the piano and Ron and I are rehearsing up a storm to be ready for this wonderful event. I anticipate a great evening! The show starts at 4pm and all the ticket info can be found on my Calendar Page.
June 2014 – Jimmy Mak's – Can You Believe it's Been a Year?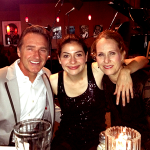 This picture was taken in June 2013, with Lindsay Deutsch & Susannah Mars, at Jimmy Mak's in Portland, just after the fundraising performance of "Oh, Those Gershwin Boys!" – A fundraiser for the Portland Chamber Orchestra. On Monday, June 30th, 2014, I'll be back at Jimmy Mak's for this year's PCO fundraiser! Only THIS time there's a whole new cast of characters! Ron Spivak and I will perform select numbers from my current fundraising show, "It's Better with a Baritone!" So, if you're in Portland, this is a great opportunity to support the arts and hang with artists and music-loving locals at this Portland, OR jazz institution – Jimmy Mak's
April 2014 – The Show Must ALWAYS Go On… The Scoop!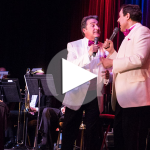 It all looks so smooth by the time it gets on stage! Here's the real skinny… Preparing for tonight's, April 1st performance of "It's Better with a Baritone!" (video of show highlights here) has been a virtual roller-coaster ride! The show was originally scheduled to debut in July 2014. However, Ron and I shifted into high gear when a scheduling conflict caused my leading lady to pull out of a scheduled production of Oh, Those Gershwin Boys! Technical & artistic elements, including hundreds of pages of new orchestrations, had to be ready 3mos earlier than anticipated! Because we're bi-coastal baritones, we planned every detail by phone and email, sometimes communicating a dozen times a day. Now you know what goes on BEHIND the scenes!
March 2014 – It's Nearly Opening Night for the Baritones!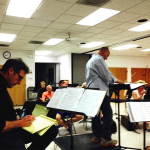 When we started rehearsals many moons ago, who knew that April would come so quickly? Well, I suppose it always does when you are having fun! "It's Better With A Baritone, Broadway's Best Boys!" showcases baritone duets and memorable solos in Broadway musicals, and will be performed with full orchestra! Ultimately the show is about friendship, one-upmanship, and sporting, good fun It has been an absolute treat to develop this show and we are ALL looking forward to our upcoming performance in Palm Desert. It will be great to see everyone, and it is always exciting to get a new show in front of a large crowd!
Explore the Archives – In Rehearsal Now
I have been performing for, shall we say a few years, ok decades, now and there have been so many wonderful productions of which I have been a part. I hope you enjoy exploring The Archives. Please check back, as we plan to add more back through the years!
More from 2014 – In Rehearsal Now – More about "It's Better with a Baritone!"
2013 Archives – In Rehearsal Now – More about "It's Better with a Baritone!" & "Oh, Those Gershwin Boys!"
2012 Archives – In Rehearsal Now – More about "A Party with Betty Comden and Adolph Green"