In Rehearsal Now
February 2019 – All Aboard!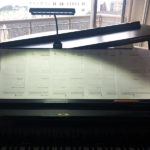 It's time for another show! I've been putting the finishing touches on music selections and dialog for a performance in support of the Lincoln City Cultural Center in Oregon. I've been in rehearsal here in San Francisco for this new piece that tells the Harry Warren story. You remember Harry? The Oscar winning composer of "An Affair To Remember." Choosing WHICH of Harry's pieces to perform at this fundraising gala has been quite the task. One, I'll admit I've been happy to tackle. Want to know more about the event and show? Simply click here!
April 2018 – The Ole Gang is Getting Back Together!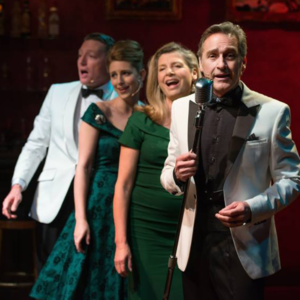 Just when we thought we'd heard the last of those INCREDIBLE harmonies in "My Way," we're back in rehearsal again! Okay, so we had a bit of a break and the Siletz Bay Music Festival benefit concert, for which we're reuniting, is months away in July… however, have you HEARD these arrangements? Four-part harmony tighter than any brass section you have ever heard! These next few months are going to be such a blast and a great deal of work. Want to visit the Oregon coast over the 4th of July Holiday? If so, save the date… July 1, 2018 at 4pm.
January 2018 – Final Curtain on a Sold Out Run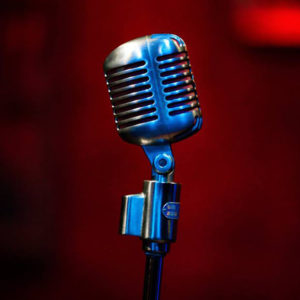 WOW! We're all pinching ourselves. Hard to imagine that after all we have been through in the past few months that the final curtain has fallen on this phenomenal run. I know you come to this page expecting to find out what's In Rehearsal Now, however, sometimes it is as important to bear witness, to honor something truly special. This has been an amazing process and I am excited at the prospect of working with every one of these talented artists again.
December 2017 – It Takes a Village and THEN Some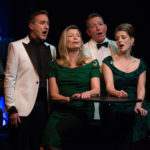 It's been a joy working with my fellow cast-mates: Desiree Goyette, Mark Robinson and Carolyn Bacon – Director, Jennifer King – Musical Director, Cesar Cancino and the band: Jan Martinelli and Randy Wood. Everyone, from our stage manager to the designers who set the mood with sets, costumes, and lighting – a heart-felt note of appreciation. This whole rehearsal process has been a blast. Let's all enjoy the moment! Check the latest Ticket Availability
December 2017 – Doing it Frank's Way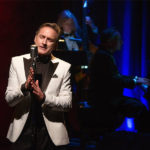 My Way is officially on it's feet! A special thank you to Jenny for her great photos of the dress rehearsal. My Way – A Tribute to Frank Sinatra, is an infectious show made possible by all the talented artists involved. When an ensemble really clicks, theater magic becomes possible. This run is off to a phenomenal start and we are going to swing our way through the next four weeks. Remember, there is a SPECIAL New Year's Eve performance and after-party! Click HERE for Ticket Info.
December 2017 – We're On Stage Now!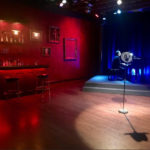 Our opening night is fast approaching! I snapped a photo of our newly completed set design last night, I think it is quite charming. There is so much incredible music in this show, 56 songs in total. Tonight is our first night with the trio, our "Sitzprobe." The opera/musical theater term when singers come together the first time with all the musicians. I am absolutely loving our cast and our director is phenomenal, the entire show has been blessed it seems! And today is actually Frank Sinatra's 102nd Birthday, so Happy Birthday Frank! Click HERE for Ticket Info.
December 2017 – Cinnabar, the Theater on a Hill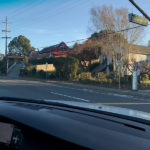 Where in the world are we rehearsing today? Cinnabar Theater, in the iconic red schoolhouse perched atop the hill, is known for eclectic presentation of theater in all forms and genres. Each production is "relevant to contemporary life and challenging to audiences and artists alike." Dedicated to the next generation, Cinnabar Young Rep engages local youth as well as they create lasting connections between art and daily life. Like to sing? Cinnabar Singers welcome all to their chorus. I am honored to be a part of Cinnabar's 45th Season.
November 2017 – The "Rat Pack" Years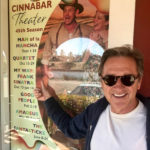 Character description "Man #1" – My Way – A Tribute to Frank Sinatra. 40-60 yo. Dark, Italian look. Deep/rich, strong, velvety baritone. Needs to have incredible vocal instrument and feel for Sinatra's unusual phrasing and distinctive vocal style. Should dance or move extremely well. Tap dance skills big plus.Ideally, this actor projects the style and easy sophistication, the Sinatra trademark, without any sort of physical or vocal imitation. Must relate to audience and possess the charisma to bring them along on this musical journey into the world of "cool." No pressure!
November 2017 – Harmony & Brain Work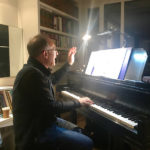 After working with Spencer's tracks on the Japan trip and doing memorization on planes and trains for the past couple of weeks, we had our first cast rehearsal here at our apartment in San Francisco. I took a candid work photo of César Cancino, our musical director for "Sinatra's My Way." We have a lot of very close harmonies weaving out of everyone's solos and duets which makes for a very interesting show musically and visually. We are all in memory mode these days trying to get "off book" before the official rehearsals begin Sunday night, November 12th.
October 2017 – Come Fly with Me!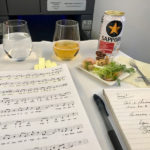 Ever wonder what you can do to enjoy an 11 hour flight from San Francisco to Japan? May I suggest 5 hours of memory work on a show about Frank Sinatra and then try to get it uploaded to Facebook. Not sure which took longer! Ah, the joys of this technical age – now you see it… now you don't. Finally got it to show up. Speaking of… would love to see YOU. My Way – A Tribute to Frank Sinatra, opens on December 15, 2017 and runs through January 14, 2018 at Cinnabar Theater in Petaluma, CA – Click HERE for Ticket Info.
October 2017 – Life in All its Facets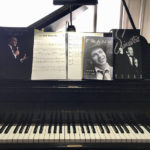 Spencer Blank and I had a couple rehearsals at the apartment; creating rehearsal tracks. Would you believe, I forgot to take "people" pix! Hence the piano. Spencer is off on tour with the SF Gay Men's Chorus. We cross over for two days before Rich and I go to Japan mid month. While we're not rehearsing in Petaluma until November 12th, dear friends in the area have been on my mind. Petaluma was spared from the fires, however, it's humbling to realize the power of Mother Nature and just how many people have been affected by the fire-storm.
September 2017 – My Way: a Tribute to Frank Sinatra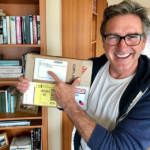 The script has arrived! NOW, the fun of memorization begins!
PS – The show opens on December 15, 2017 at Cinnabar Theater in Petaluma, CA. Have you been? It is so charming! I hope you can make it. Turns out that the four of us in the cast live here in San Francisco or very close by. In fact, one of my cast-mates lives just down the street! Makes it easy to get to know one another and connect for rehearsals in town. If you're looking for ALL the show details and ticket info I have a couple blog posts to fill you in… Click Here
July 2017 – Siletz Bay Music Festival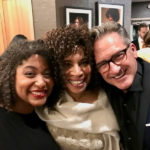 We're having just as much fun this year as last and I think the audience will too. We're wishing Dick Hyman well as we put the finishing touches on his tribute to the poetry of Willard Espy. Ehud Asherie stepped in for Dick at the last minute and joined, Ken Peplowski, on clarinet, and the trio of singers pictured here: Nicole Greenidge Joseph, Clairdee, and yours truly. We're ready to put on some phenomenal performances for you! See you soon! PS – It's now July 10, 2017. You can read my post-Festival musings… Click Here
June 2017 – Annual Artist Showcase/Fundraiser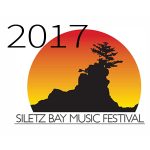 This year, the Artist Showcase and fundraiser for the Siletz Bay Music Festival features two Centennial Tributes and plenty of moving parts. So much musical talent under one roof! Things are coming together in final rehearsals here in Gleneden Beach, Oregon. The benefit concert, honors Lena Horne and Leonard Bernstein, and shows us just how quickly 100 years can fly! If you're on the Oregon Coast, check the CALENDAR for ticket info. Come say hi!
May 2017 – CONTRASTS "Almanac of Words at Play"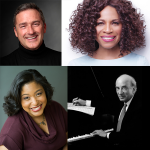 Rehearsals these days are a dream. It is so much fun to be working once again with vocalists, Clairdee and Nicole Greenidge Joseph. Last Summer I had the great pleasure to work with them both in a delightful show created by Dick Hyman. These two beautiful women were a joy in "On Wings of Shakespeare." Such a fabulous marriage of music and Shakespeare in a brilliantly entertaining format. Working with them again this Summer, and with Dick Hyman at the helm, it's perfection to me!
July 2016 – Siletz Bay Music Festival 2016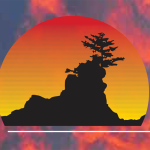 Susannah Mars and I are in rehearsal here in Oregon – just putting the finishing touches on our Irving Berlin Showcase for the Siletz Bay Music Festival and hear through the grapevine that the show's SOLD OUT! It's always a pleasure to be a part of this wonderful fundraiser. The education, concerts and community outreach that the Festival does each year is really something special. This annual event promotes such good in the world. To anyone who loves music and enjoys the Oregon coast… Put this on your list. Break's over – gotta run!
June 2016 – Collaborating with a Jazz Legend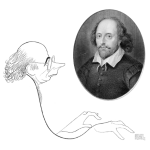 Wo, it's coming up in just 2 weeks! Summer is such an exciting time and BEAUTIFUL time to be on the Oregon coast. It is also the time of year when rehearsals shift into high gear. I am SO looking forward to performing as part of On Wings of Shakespeare. Jazz Legends Dick Hyman on piano and clarinetist Ken Peplowski, Nicole Greenidge Joseph, Clairdee and Maestro Yaacov Bergman – what an All Star line-up! Wed will be at the Salishan Spa and Golf Resort as part of this performance at the Siletz Bay Music Festival. Back to rehearsals!
February 2016 – Time for a Photo Shoot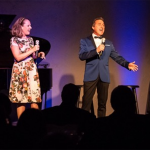 The "Winterfest" fundraising event for the Siletz Bay Music Festival was a sell out – I think we raised about $30,000. It's not often that I am completely pleased with a performance, however, this was a rare exception. I keep receiving emails letting me know how much folks enjoyed the show. We had some wonderful photos taken during the performance – love the action shots. Let me tell you though, it's not always easy to get an attractive photo of a singer singing. Oh, the faces we singers can make! These, were great!
February 2016 – Irving Berlin Rehearsals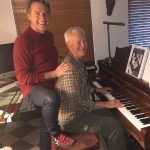 "The Great American Songbook" is what it is today thanks in great part to Irving Berlin. Charlie Creasy, Susannah and I continue to rehearse in Palm Springs. We continue to hone Charlie's arrangements and orchestrations. We'll bring the Irving Berlin story to life with a fascinating look at this American composer's life. With both dialogue and song after song, it is at once funny, informative and a toe-tapping great time! This stroll down memory lane has so much to it that I really need to get back to work. Stay tuned for more updates!
January 2016 – Rehearsal at Artist's Rep Studios in Portland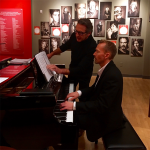 We are at it again – "Winterfest" rehearsals last Saturday at Artist's Rep Studios in Portland last Saturday, January 9, 2016. Susannah's head-shot is on the wall behind my left shoulder – too tiny to see, however, she can STILL hit those high notes! Pictured here with me is the ever-talented Rick Modlin. He is such a nice man and exceptional pianist. It was appropriate that we were rehearsing in another Arlene and Harold Schnitzer space, their philanthropy knows no bounds! When we rehearse with Charlie in Palm Springs, I will check back.
January 2016 – Winterfest 2016 Rehearsals in Full Swing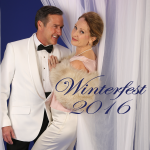 Each year I'm thrilled to be a part of the Siletz Bay Music Festival. Live in the area? Have family, friends, children or young adults in your sphere who appreciate world-class music, value music education and understand what it means in the life of a young musician to experience the best of what music has to offer? Then by all means, come to Winterfest 2016! Susannah Mars and I are putting finishing touches on our contribution to this wonderful event, with elements from our Gershwin show and our tribute to Irving Berlin coming to the festival this Summer!
December 2015 – Oh, Susannah Mars, What a Joy!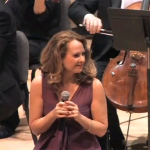 The emails & music files are flying! Susannah Mars and I are busy building the Siletz Bay Music Festival fundraiser program for February. It is a compilation of Irving Berlin and George & Ira Gershwin and designed to be a "taste" of our contribution to the SBMF "Artist's Showcase" fundraiser in July 2016. This past Summer, rather than performing it the Artist's Showcase, I focused on staging, lighting and sound. As a performer I appreciate just how important these production elements are to the success of a"Live" performance. Beyond that I enjoy work "behind the scenes."
November 2015 – Irving Berlin is in the Works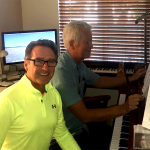 The Irving Berlin show is going to be great fun. Charlie Creasy and I have edited Jack Moore's original program substantially – there was enough material for a two and half hour show! I am certainly missing Jack for consult and direction and somehow already know that this show is going to fall together in just the right way. This photo is from our first rehearsal and Charlie has already finished all of the piano arrangements for Act One and will being orchestrating and arranging soon. I'm working on script edits and will begin my memory work right after the Holidays!
July 2015 – Goodbye Dear Friend – Jack Moore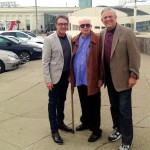 Uncle Jack (Jack Ira Moore), born 1930, passed away July 2015 after a very short illness. Jack was 85. To Jack, the world simply opened in front of him and he dared to take every step. He'd have been the first to say there were lucky breaks and times when he was "just in the right place at the right time." Jack was the creative force behind many of my shows. While they were but a blip on the radar of his life, I recall so many memories of our time together. He made it look so easy. I miss my dear friend, my Uncle Jack. He was one of a kind! You are missed. ~ Rock
July 2015 – Ah, to Work with an Official "Living Legend"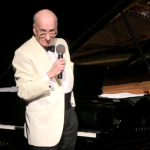 As a more traditional singer, I'm less familiar with jazz musicians who take off on riffs & somehow desire the singer to be there magically, or wait during their phrasings before adding the vocal line. It isn't always that I'm pleased with a performance – I was with this one. Good thing too because I was on stage with Dick Hyman. On June 9th, 2014, Dick was among five Living Legends to be inducted into the ASCAP Jazz Wall of Fame. I've read he's recorded 100+ audio projects, LPs, discs etc. Somehow, I suspect it is FAR more! Thank you Dick! Thank you Ken!
July 2015 – Just a Little Sound Check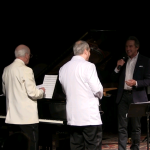 I ran into Dick Hyman during a rehearsal the morning of his concert for the Siletz Bay Music Festival's with jazz clarinetist/impresario, Ken Peplowski. Dick said "I would love for you to sing something with us tonight, how about Cole Porter's "So In Love." I was thrilled because I had recorded "So In Love" on my "Easy to Love, Cole Porter CD" so I certainly knew the song inside and out and felt that whatever two Jazz legends would create with Cole Porter's piece, I could somehow stay on track. We ran through the basic structure of how they would do the song a couple of times and then a few hours later, Dick introduces me. What Fun!
Explore the Archives – In Rehearsal Now
I have been performing for, shall we say a few years, ok decades, now and there have been so many wonderful productions of which I have been a part. I hope you enjoy exploring The Archives. Please check back, as we plan to add more back through the years!
2014 Archives – In Rehearsal Now
2013 Archives – In Rehearsal Now

2012 Archives – In Rehearsal Now