{"playlist":[{"title":"In the Still of the Night","artist_name":"","audio_file":"https:\/\/rockyblumhagen.com\/wp-content\/uploads\/2015\/12\/01-In-the-Still-of-the-Night-45-sec.mp3","poster_image":"https:\/\/rockyblumhagen.com\/wp-content\/uploads\/2021\/01\/right.jpg","duration":"0:45","playlistid":"playlistid-1"},{"title":"Begin The Beguine","artist_name":"","audio_file":"https:\/\/rockyblumhagen.com\/wp-content\/uploads\/2015\/12\/02-begin-the-beguine.mp3","poster_image":"https:\/\/rockyblumhagen.com\/wp-content\/uploads\/2021\/01\/right.jpg","duration":"0:45","playlistid":"playlistid-1"},{"title":"Easy To Love & I've Got You Under My Skin","artist_name":"","audio_file":"https:\/\/rockyblumhagen.com\/wp-content\/uploads\/2015\/12\/03-Easy-To-Love-Ive-Got-You-Under-My-Skin-45-sec.mp3","poster_image":"https:\/\/rockyblumhagen.com\/wp-content\/uploads\/2021\/01\/right.jpg","duration":"0:45","playlistid":"playlistid-1"},{"title":"Get Out of Town","artist_name":"","audio_file":"https:\/\/rockyblumhagen.com\/wp-content\/uploads\/2015\/12\/04-Get-Out-of-Town-45-sec.mp3","poster_image":"https:\/\/rockyblumhagen.com\/wp-content\/uploads\/2021\/01\/right.jpg","duration":"0:44","playlistid":"playlistid-1"},{"title":"I Concentrate On You","artist_name":"","audio_file":"https:\/\/rockyblumhagen.com\/wp-content\/uploads\/2015\/12\/05-I-Concentrate-On-You-45-sec.mp3","poster_image":"https:\/\/rockyblumhagen.com\/wp-content\/uploads\/2021\/01\/right.jpg","duration":"0:45","playlistid":"playlistid-1"},{"title":"Don't Fence Me In","artist_name":"","audio_file":"https:\/\/rockyblumhagen.com\/wp-content\/uploads\/2015\/12\/06-Dont-Fence-Me-In-45-sec.mp3","poster_image":"https:\/\/rockyblumhagen.com\/wp-content\/uploads\/2021\/01\/right.jpg","duration":"0:45","playlistid":"playlistid-1"},{"title":"I Get a Kick Out of You","artist_name":"","audio_file":"https:\/\/rockyblumhagen.com\/wp-content\/uploads\/2015\/12\/07-I-Get-a-Kick-Out-of-You-45-sec.mp3","poster_image":"https:\/\/rockyblumhagen.com\/wp-content\/uploads\/2021\/01\/right.jpg","duration":"0:45","playlistid":"playlistid-1"},{"title":"Let's Do It","artist_name":"","audio_file":"https:\/\/rockyblumhagen.com\/wp-content\/uploads\/2015\/12\/08-Lets-Do-It-45-sec.mp3","poster_image":"https:\/\/rockyblumhagen.com\/wp-content\/uploads\/2021\/01\/right.jpg","duration":"0:45","playlistid":"playlistid-1"},{"title":"Just One of Those Things","artist_name":"","audio_file":"https:\/\/rockyblumhagen.com\/wp-content\/uploads\/2015\/12\/09-Just-One-of-Those-Things-45-sec.mp3","poster_image":"https:\/\/rockyblumhagen.com\/wp-content\/uploads\/2021\/01\/right.jpg","duration":"0:45","playlistid":"playlistid-1"},{"title":"So In Love","artist_name":"","audio_file":"https:\/\/rockyblumhagen.com\/wp-content\/uploads\/2015\/12\/10-So-In-Love-45-sec.mp3","poster_image":"https:\/\/rockyblumhagen.com\/wp-content\/uploads\/2021\/01\/right.jpg","duration":"0:45","playlistid":"playlistid-1"},{"title":"Night and Day","artist_name":"","audio_file":"https:\/\/rockyblumhagen.com\/wp-content\/uploads\/2015\/12\/11-Night-and-Day-45-sec.mp3","poster_image":"https:\/\/rockyblumhagen.com\/wp-content\/uploads\/2021\/01\/right.jpg","duration":"0:45","playlistid":"playlistid-1"},{"title":"From This Moment On","artist_name":"","audio_file":"https:\/\/rockyblumhagen.com\/wp-content\/uploads\/2015\/12\/12-From-This-Moment-On-45-sec.mp3","poster_image":"https:\/\/rockyblumhagen.com\/wp-content\/uploads\/2021\/01\/right.jpg","duration":"0:45","playlistid":"playlistid-1"}]}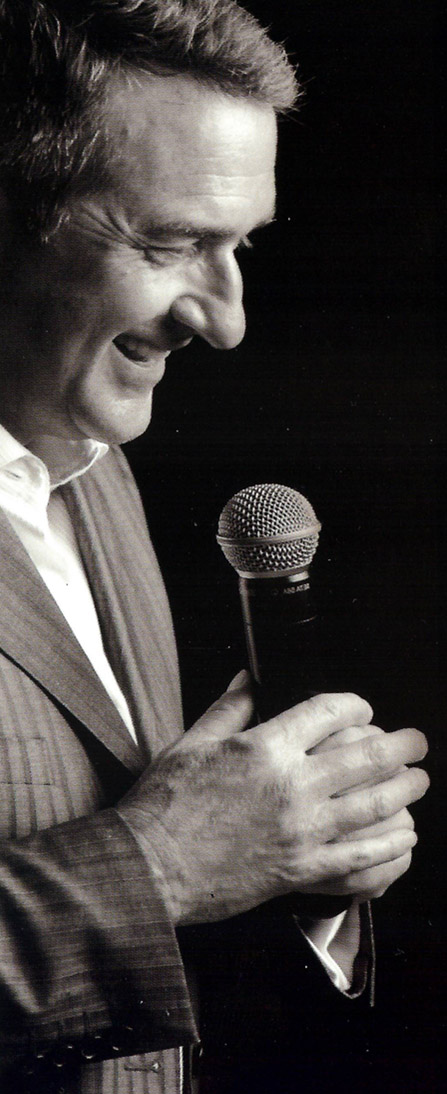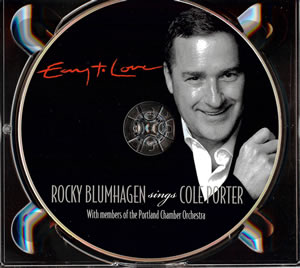 Cole Porter (1891-1964)
There was very little that Cole Porter considered taboo. He lived "larger than life," inheriting a fortune, marrying into one, and amassing his own musical fortune. Cole Porter was a master of romance and for the past century these songs have been a lasting part of our musical history. His music is highly adaptable even today. His lyrics have contemporary concepts and are stunningly smart.
Produced, Arranged & Orchestrated by Ron Abel
The "multi-musical talent" Ron Abel has written, produced, arranged, orchestrated and/or conducted for Grammy Award favorites from pop diva Taylor Dayne to opera diva, and Kennedy Center honoree, Jessye Norman. Ron has been honored as one of the great American composers and at the time of this release, Ron was penning the musical score for the Broadway musical "Bricktop" and co-creating the hit musical concert "Babalu" with Lucie Arnaz, featuring the Latin music of the Great Desi Arnaz's Orchestra.
Photo Credits – Much appreciation to CD Graphic Designer, Stephen Smith and Photographer, Jerome Hart