The Kundalini Yoga Series makes it possible for you to drop in and begin anywhere you like. That said, KRIYA FOR MORNING SADNAHA is wonderful whole-body workout and great place to start.
Beginners are encouraged to click on the TEXT BELOW each video. When you do that, you land on a page that has all the detailed information that you'll need to have a great experience. Everything is designed to help you deepen and enhance your practice. There is a description of the class. You'll find Kriya Sheets that illustrate, clarify, and explain the poses and Pranayama (breathwork) done in the class. There is also a guide to the music and chants used in class and some of Rocky's thoughts about why he has chosen to teach that particular Kriya.
We have more coming! Please be patient and check back often. Our aim is to be a soft and welcoming place for you to pause and remember the ALL of who you are. We're happy you have found our page. Please enjoy and feel free to share this resource with others.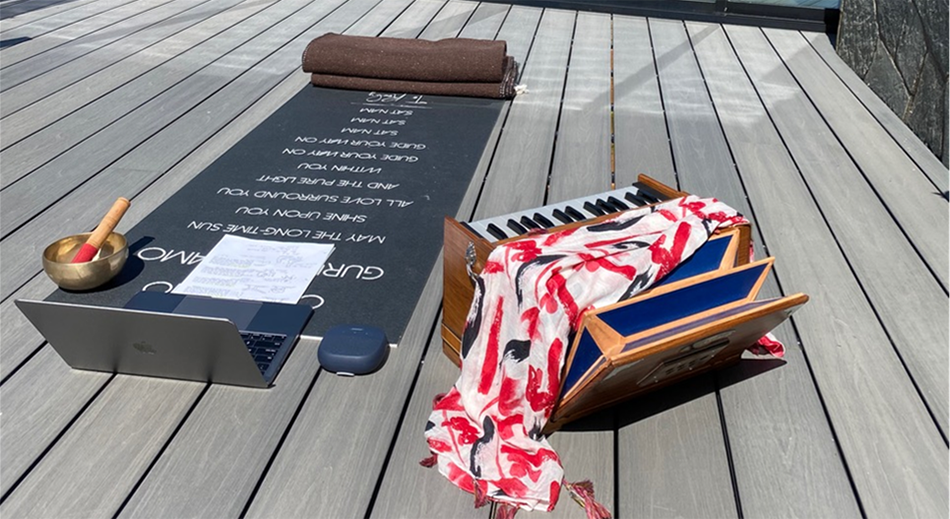 Begin with One of these Four Kundalini Yoga Videos
PLEASE READ THESE NOTES:
Enjoy this time on your mat. If you are new to Kundalini Yoga, take it easy at first. And if you are on your moon/menstrual cycle, DO NOT hold your breath if instructed, just do long, deep breathing.
1. Click PLAY BUTTON IN MIDDLE to preview or follow along with class as you view it on this page.
2. Or click the WORDS BELOW each video for ALL the GOODIES! The description, Kriya Sheets that illustrate the poses and explain the Pranayama (breathwork), music and chants used in class, as well as Rocky's Takeaway. Enjoy!