Welcome to Rocky's Recommendations.
Here, you'll find all sorts of resources and information to deepen your yoga, mindfulness, and breathwork practices.
Essential Yoga Props
Resource Websites & Apps
Favorite Music
Favorite Cards
Favorite Books
Essential Yoga Props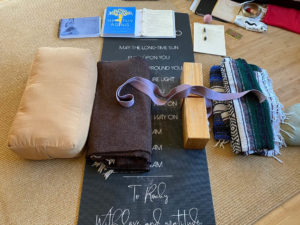 "The Yoga for Healthy Aging" addresses the importance of using props as we age. While Kundalini Yoga rarely calls for props, as we explore postures, many may find it helpful to incorporate them into their practice.
This list of basics includes wonderful props to have available for your home practice:
Yoga Mat – I have heard good feedback on the Manduka "PROlite" 71 inch mat. The Jade "Harmony Mat has good grip if you tend to sweat a bit more than average. If you are looking for a more cost-effective option, I hear that a great starter mat is the Jade "Level 1 Yoga mat." Want something with some extra padding? Manduka "PRO" 71 inch. Or super lightweight? Jade "Travel Yoga Mat." You can find these mats via REI, Amazon, or Jade – pricing can vary site to site. A good yoga mat is a worthwhile investment.
TWO Yoga Blocks – Cork, wood, or foam – There are many kinds of blocks. Some are too light and some are heavy and slick like my wood blocks pictured here. One brand of cork blocks that are particularly good are "Hugger Mugger." Available on Amazon Prime or from Yoga Outlet.
Yoga Strap/Belt – Similar to the one pictured here (some prefer using a rubber band in lieu of a strap).

Yoga Blankets – Dense, natural fiber, woven blankets for padding under the body or weight and warmth during Shavasana.
Bolster – This is a large, densely-filled pillow. Sit atop, recline over, or use it to support your body as needed.
There are many choices for these products through the Amazon Yoga page and Yoga Outlet. Remember to have a look at what users have to say in the product reviews on these websites before you buy. As I have suggestions for specific products that my students prefer, I will make sure to add them here.
Resource Websites & Apps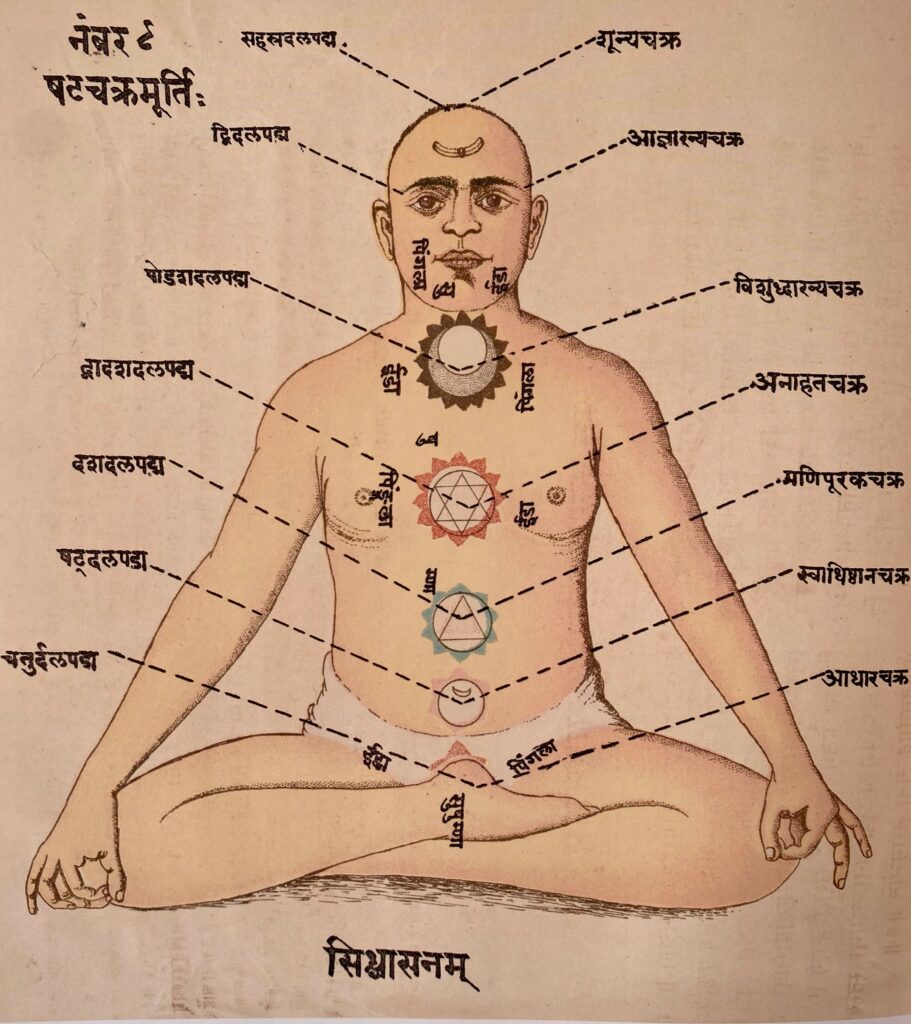 Yogic Studies – PhD candidate Seth Powell has created an academic platform for all things related to yoga history, philosophy current on going academic yoga scholarly research and a robust Sanskrit Language study program. I just completed a course on Yoga Esotericism with Dr. Keith Cantū. Beyond that, I'll be studying the Upaniṣads and Spoken Sanskrit with Dr. Varun Khanna.  Read more about the Yogic Studies Advanced Certificate Program and more:  YogicStudies.com
Modern Elder Academy & Wisdom Well Blog – My life is so much richer after finding Chip Conley.
The Modern Elder Academy (MEA) campus is in Baja, Todos Santos Mexico. The line up of speakers, workshops and week long retreats can be life changing. Check out the MEA schedule on their website: ModernElderAcademy.com  And by all means subscribe to Chip Conley's daily blog post on the Wisdom Well blog that is part of Chip Conley's Modern Elder Academy: wisdomwell.modernelderacademy.com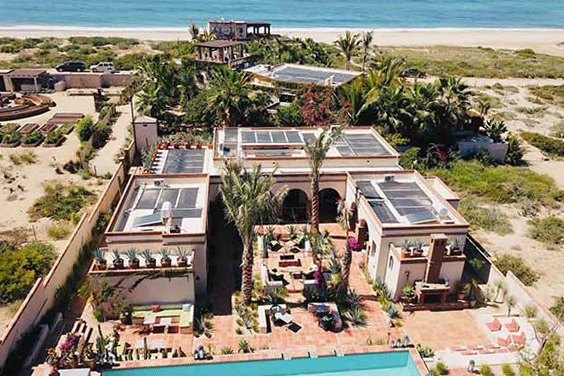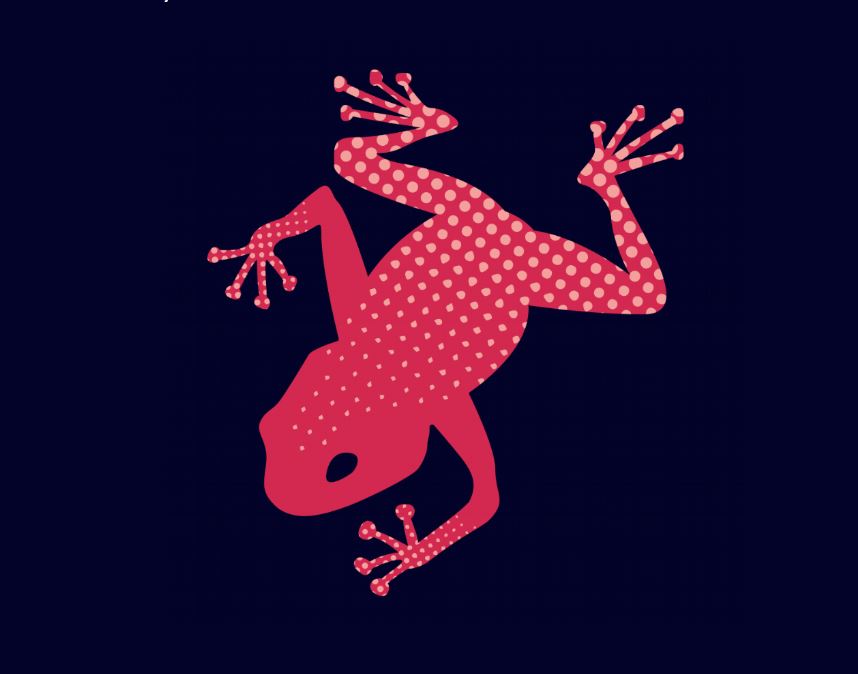 We Croak App – Another rich resource is the We Croak App. You will receive Five Quotes Per Day: inspiring, at times humorous, thought provoking and some I just don't quite get! In Bhutan they say contemplating death five times daily brings happiness. The founders are two younger men, Hansa Bergwall and Ian Thomas. There are two seasons of podcasts and a somewhat humorous column, "Ask Death, the final word on advice columns. You can learn more here, at WeCroak.com.
Lasting Letters – A Lasting Letter "holds the words that carry one's voice forward in time." Frish Brandt began Lasting Letters as a service provided through hospice and care specialists. It has grown to serve anyone who has a letter they wish to write to a loved one: I love you, I need to tell you something, Thank you, I'm sorry, etc.
A self-described "letter midwife," Frish describes her process as follows: "With careful listening, intuitive questions, and heartfelt conversation, together we will find the words that form your letter. Everyone has a letter in them​." To learn more, please visit: mylastingletters.com.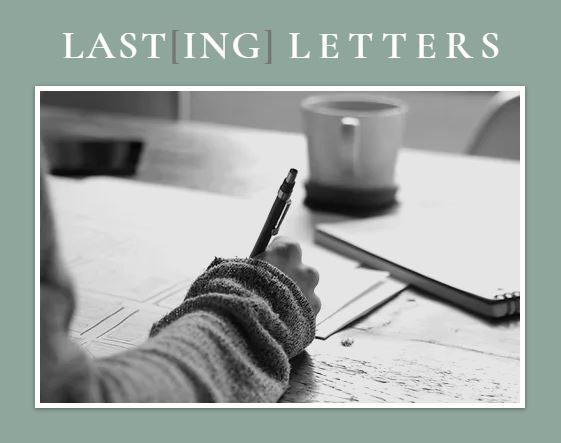 Favorite Cards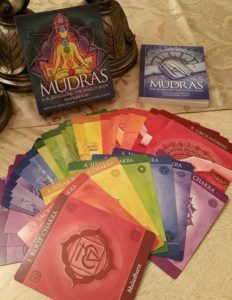 Find: Mudras for Awakening the Energy Body
This wonderful set of 40 artful cards features 7 Chakras and 33 Mudras. Each has been selected for their particular ability to focus energy and expand consciousness. With colorful artwork on one side and instructions on the other, these cards are accompanied by a 112-page illustrated guidebook. Within its pages you'll find informational descriptions as well as guided meditations designed to support you as you begin to put the mudras into the practice.
"Mudras: For Awakening the Energy Body is a deck and book set that I have had my eye on for months now, before it was even released out onto the market. The production value by U.S. Games here is way high. If yoga, meditation, or Eastern mysticism is of any interest to you, then I recommend that you get this deck." – Benebell
Read a Wonderful Explanation & Product Review by Benebell
Buy on Amazon
Buy on Alibris