My parents like to say I sang before I spoke.
Symphony Fundraiser


Details, videos & photos for a lush
fundraising show that can be scaled to the
most grand or intimate of venues...

Rocky's Music Online


Listen to tracks from Rocky's CD Easy to Love.
Cole Porter classics newly arranged and
lushly produced...

Fundraiser For All


This is a fun and musically challenging program
showcasing the music and lyrics of some
of America's best...

Gershwin Fundraising Gala


Create atmosphere with the music of Gershwin
and you set the stage for a wildly
successful fundraising event...

Small Venue Fundraiser


A Party with Betty Comden & Adolph Green
is a bite-sized delight of comic timing
and musical excellence...

In Rehearsal Now


Rehearsals are in full swing for "My Way:
A Tribute to Frank Sinatra." See what we're up
to in Petaluma, CA from December 15 until...
About Rocky Blumhagen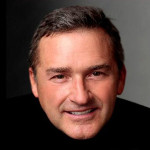 Through my performances, it is my intention to be a part of raising 1 million dollars through the development and performance of small-venue cabarets, lush, fully orchestrated shows, and other musical entertainment tailored specifically to charity events. To date my performances have raised over $825,000… A great start! What can I do for YOUR wonderful cause? ~ Rocky
Read More
Recent Blog Posts

December 26, 2017 |
What a STUNNINGLY Beautiful show! On stage at Cinnabar Theater in Petaluma, CA through January 14, 2018. My Way –...
Read More