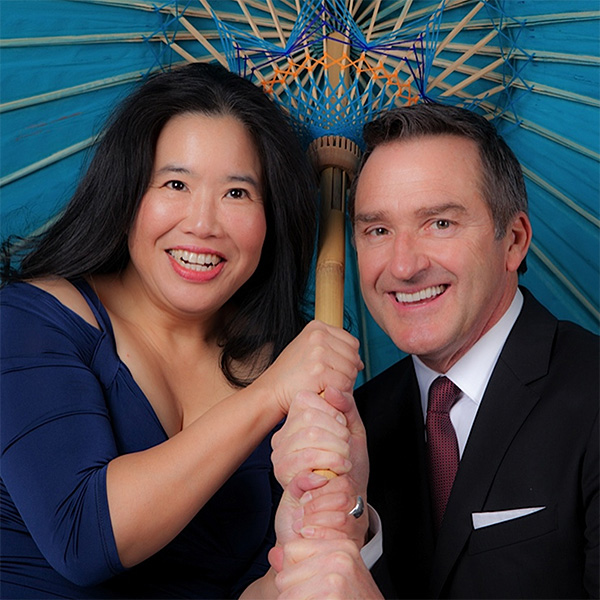 Elaine Wang Meyerhoffer and Rocky Blumhagen bring to life the characters of famous Broadway/Hollywood lyricists and book writers, Comden & Green.
"A Party with Betty Comden and Adolph Green" offers tight comedic timing and songs from "Wonderful Town," "On the Town," and "Bells are Ringing." It also includes a Hollywood-years segment and excerpts from the very well known "Will Roger's Follies." We raised nearly $10,000 for the Siletz Bay Music Festival and our intimate chamber orchestra features incredible soloists .
This Funny and Lighthearted Show Accomodates Your Budget
We have arrangements for trio (piano, stand-up bass, drums) and also have charts for a string quintet should space and budget allow.
A Party with Betty Comden & Adolph Green
Comden & Green worked with some of the best composers of the day, including Leonard Bernstein. Jack Moore, who devised and directed this show, also worked with this talented twosome at the Cherry Lane Theatre in Greenwich Village, on Broadway at the John Golden Theatre and in Hollywood. It is quite fortuitous to have Rocky and Elaine's good friend, Jack Moore devise and direct this revival of a show that was originally presented over 50 years ago!
Photo Credits – A Heartfelt Thank You to Dave Stanfield (studio shots) and Rudy Salci (live shots).