700 Days of Continuous Yoga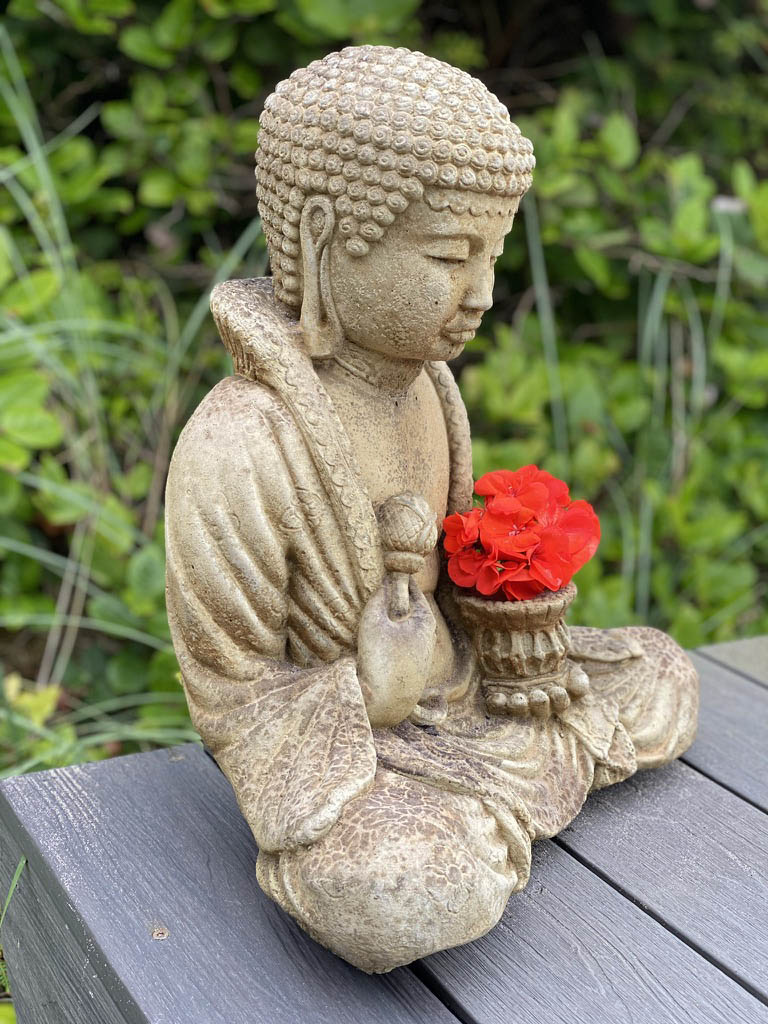 Today is week 100. Day 700 since the Covid Shut-Down. Our Stanford DCI Yoga cohort began meeting virtually, March 15, 2020. Twenty-three months of continuous connection with fifteen like-minded souls who choose to be on their mats every week.
Social-distancing, 100 weeks ago, I'm not sure I knew what those two tandem words meant? The self-imposed isolation has gone on long enough for my habits to become long term behaviors. I now program fewer things in a day. I am less of a human doing and more what I desired to be pre-covid, a human being. I still follow my daily "to do" list, however, overall, I am a more centered and mindful person.
Our yoga cohort allowed me to be on my mat and witness, observe, inquire. And most importantly to do so in a group and for each of us to be collectively seen. My practice has never been deeper. Without Covid, I'm not sure I would have reached this point of reflection.
I want to imagine I will never go back to the way things were pre-Covid? I know the day will come when life opens up again and a part of me feels a tinge of apprehension. Will I have the awareness to say no to something I truly don't want to do? Will I know when enough is enough? Will I recognize when I am teetering out of balance? How will I stay observant? Or will I revert to a former behavior? May I continue to turn away from digital distractions?
A noticeable life change for me was distancing myself from a performer's mentality. As a performer, I was more out focused. The preparation for a show is a very inner process, and the performance itself is both inner and outer. I've had my yoga practice the last thirty years, so I've maintained an introspective focus as well, and yet things feel different now. I no longer have a passionate sense to perform? Where did it go?
During the first year, pre-vaccine, there were no concerts, shows, plays, auditions, rehearsals or shows to build. Performance was not an option. I was intrigued; observing I didn't miss performing. I had no desire to vocalize to keep my voice in shape. I had no interest in memorizing music and lyrics or scripts, build shows or create the next performing opportunity.
However, if an activity had anything to do with the pursuit of yoga poses, breath work, yoga history, philosophy, research or the scholarly study of Sanskrit, I was all in. There was no better use of my time and none of it felt like work. People have commented on my discipline to stay with our practice as though it is some kind of feat. For me, 98% of the time I just show up and it doesn't feel like work. There are some mornings I'm not keen getting up to prep and be on my mat, but ten minutes into the practice, I know why I am there.
In celebration of our 100th week we worked the Kundalini Yoga sequence, "Awakening to Your Ten Bodies" combining it with the Buddhist chant, Om Mani Padme Hum. The six syllable mantra sung by imee ooi took practice to a deeper level. The last four mornings at various times, waves of emotion would rise up and flow through me. Sometimes with tears of gratitude for the beautiful music, the mantra and the power of my breath combined with movement. These moments of full integration when body, mind, emotion, consciousness all become one, this equanimity, it keeps drawing me back to my mat.
This single hour of focus sets the tone for the rest of the day. Where this leads me or members of our cohort, none of us know. Until I feel called to be elsewhere, I will be on my mat in some form Monday through Sunday.
The tenth day of December (2022) is in sight, bringing our challenge to fruition, our first 1000 days of Yoga.
Purpose. Community. Wellness.
Rocky Blumhagen, Stanford DCI, (Distinguished Career's Institute, Fellow/partner Class of 2019) is a yoga and mindfulness practitioner.
To read more about Rocky's 1000-Day Yoga Challenge – Click Here
To learn more about Rocky – Click Here
If you wish to discuss your own yoga journey to develop a deeper daily practice, please be in touch. Rocky is available for private consultation.