I am excited to announce that I will be a part of the 5th Annual Benefit Gala for the Lincoln City Cultural Center (LCCC) in Lincoln City, OR in May. This dinner and auction raises money in support of art and culture in the local, Lincoln City community. They have quite the event planned this year and if you are in town, it would be a joy to see you there! Please note –  Only 100 Tickets will be sold. 
Saturday Evening – May 4th, 2019
The event begins at 5:30pm in the "Games Lounge." Join the party in the South Hall of the Historic Delake School at the LCCC, as we kick off the evening with a lively celebration. Enjoy jazz, games, prizes, appetizers, and a signature cocktail or two before the venue transforms and…
All Aboard!
After the pre-board festivities, you'll be piped aboard the Trans-Atlantic ocean liner "U.S.L.C. Mediterranean Sea" to enjoy a buffet dinner at 7:00pm with Ports of Call featuring cuisines of Morocco, Italy, Greece, and France. What a treat to learn that Lincoln City's finest chefs have generously contributed to the evening's fare – I hear dessert will be especially sumptuous! Wine will be available for purchase for table service, and vegetarian and non-alcoholic options are available by request.
There's More!
I've been crafting a wonderfully engaging show that tells the Harry Warren story. Remember Harry? The Oscar winning composer of "An Affair To Remember." The evening's entertainment is the perfect complement to your star-lit "voyage," and will happily reacquaint you with the brilliance of Warren's body of work. There are so many delightful pieces; the only difficult thing has been choosing WHICH ones to perform: "The More I See You," "I Only Have Eyes for You," "We're In the Money," "Lullaby of Broadway."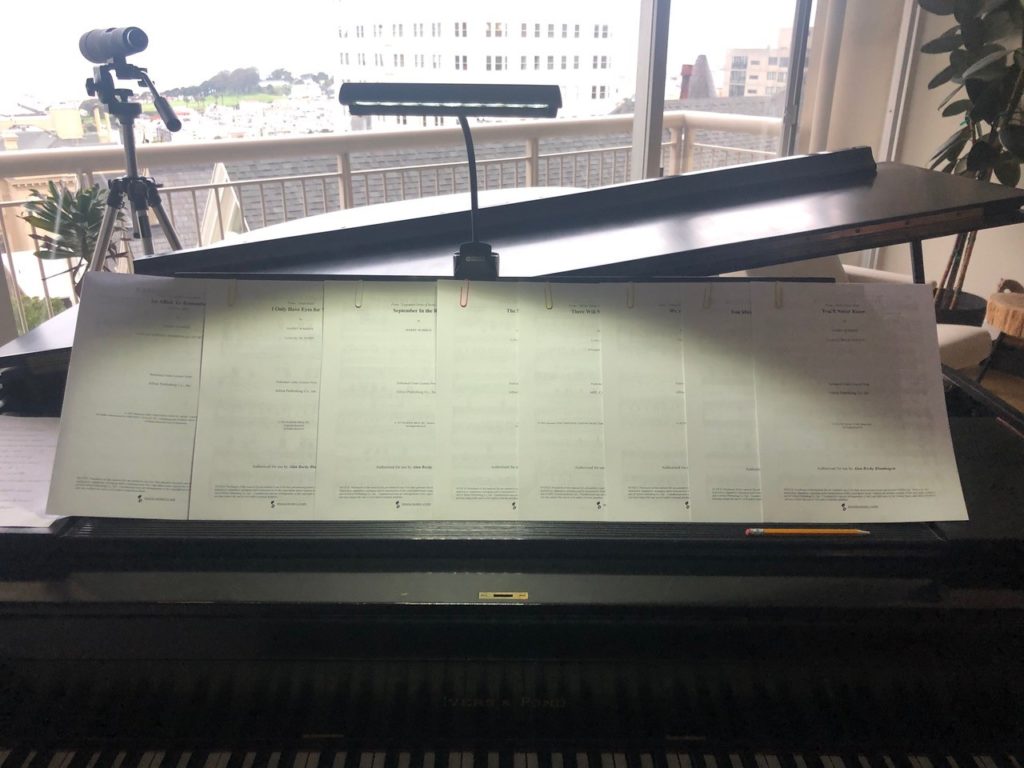 Greg Berton (LCCC Board Member) will be part of the evening's trio with his stand up bass; and my wonderful pianist and dear friend Rick Modlin will be there on the keys! It's only March 1st as I write this, and I'm already looking forward to performing the show! 

After the entertainment, place your final bids on must-have experiences in the "Culture, of Course!" live auction. I hear there will be quite the variety of POSH hotel stays, restaurant adventures, and coastal pleasures for the high bidder to take home. 
We'll top off the night in grand style as we all learn the winner of the 50/50 Raffle Grand Prize. If YOU are the lucky one, you'll take home one-half of all raffle ticket proceeds – $1K guaranteed!

Event Details
Saturday, May 4th, 2019 – 5:30pm
Lincoln City, OR
Lincoln City Cultural Center
South Hall – Historic Delake School
540 NE Hwy 101
Lincoln City, OR

Phone – 541-994-9994
Ticket Information – Click here for ticket information online
I look forward to seeing you there! – Rock