Cole Porter Cooking at Kung Fu Bakery – PT 1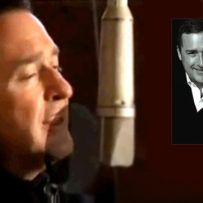 My CD, Easy to Love, was recorded and mastered at Kung Fu Bakery Recording in Portland, Oregon with members of the Portland Chamber Orchestra. And what a time we had! Did you know the studio used to be both a bakery and a Kung Fu Studio, hence the name, Kung Fu Bakery.
The mixing process took nearly a week.  It is a very important part of the process in creating the final product.  Bob Stark mastered the CD right there at Kung Fu Bakery which took an additional week. Our end result was a product from a bygone era… No synthesizers and all live musicians. I think it evident when you hear it!
Paying the Cole Porter estate for the rights to record his twelve songs, the CD jacket design and CD replication fees, it all adds up. I joke that I could have purchased a Mercedes for all that was involved and with the quality I have, I believe I did. This one I can drive the rest of my life!
Wondering how the sessions turned out? Well, if you have a moment, you can preview my Cole Porter Easy to Love CD here on the website! Click here to listen.
For more about the experience and details about the uber-talented musicians featured on this CD, make sure to visit Cole Porter Cooking at Kung Fu Bakery – PT 2.
Photo Credits – Rocky via his iPhone 4 – A Very Special Thank You to KPTV Fox12 Videographer, Eric Patterson