This Summer was a busy one! My 2013 Spring/Summer performance schedule had me on the move. We put the Gershwin show together despite the fact that we all live in different cities.  Susannah in Portland, I was in Palo Alto, Jack Moore and Charlie Creasy in Palm Springs and Maestro Yaki Bergman in New York.  The result was thrilling! After months of planning and remote rehearsals we brought "Oh, Those Gershwin Boys!" to the stage in June and helped to raise needed funds for several organizations, including the Harold Schnitzer Diabetes Health Center at Oregon Health & Science University and the Portland Chamber Orchestra.
Throughout the Summer I had the profound pleasure of working with so many wonderful musicians and vocalists! While this only captures a scant few of the brilliant performers I met and worked with along the way, it is a great place to start! In no particular order…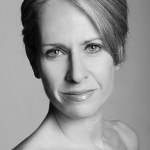 Susanna Mars – Susannah has been honored with five Portland Drama Critics awards, including four for Outstanding Lead Actress in a Musical. Regionally, she has appeared in Das Barbecu at ACT in Seattle, WA, and as both Eva in Evita and Meg in Brigadoon at Coeur d'Alene Summer Theater. Susannah has soloed with, among others, the Oregon Symphony, and her debut solo recording, Take Me to the World, was nominated as Best CD by the Manhattan Association of Cabaret Artists and Clubs. A versatile and accomplished artist, she does it all with such a sense grace an humor.  "There is a reason Susannah Mars is one of the most sought after performers on the west coast.  She is as charming and memorable off stage as on stage. Susannah would have made the Gershwin brothers proud with every performance! "  ~ Rocky   Visit Susannah's website for more information.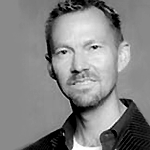 Rick Modlin – Rick is a wonderful pianist. He has played for several national Broadway tours, and performed extensively in jazz, contemporary, classical music. A prolific composer, Rick has contributed much of his talent recording as a pastoral musician. He has written, arranged hundreds of songs, and his full-length Christmas album, "Joy to the World" is just that! A jazz-inspired, and upbeat collection of traditional Christmas songs that make you smile. Whether soloing at the ivories, performing with a jazz ensemble or laying that foundation on which singers work their magic, Rick Modlin is simply brilliant. "Rick, you play with such elegance and style. When I'm singing with a full orchestra and knowing you are at the piano, I can sing with a confidence that everything will be rock solid! We have shared the stage on several shows and I look forward to our upcoming concerts. It is a pleasure to be a part of that 'Joie de vivre' you bring to all you do!" ~ Rocky Listen to Rick's "Joy to the World" CD on Amazon.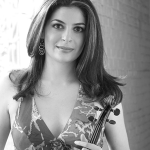 Lindsay Deutsch – Hailed by the L.A. Times as having "… the technical equipment and temperament for a big career…", American violinist, Lindsay Deutsch, brings a fresh perspective to classical performances. Taking the listening experience to the next level, she plays with a passion and energy that has thrilled audiences throughout the US and Canada. "Linsday, you absolutely captivate an audience and the power and tone you create on your violin doesn't seem humanly possible! How do you do it???" ~ Rocky
Visit Lindsay's website for more information.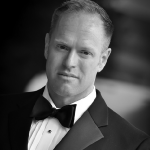 Adam Wade Duncan – An artist that believes that music can bring people together and create healing and life for the world.  Accomplished in opera, oratorio, symphony and recital performances, and voice, clinic and masterclass work. A house favorite at the Lyric Opera of Kansas City, Adam has performed in the company's productions of Tosca, Aida, Madama Butterfly, and so many more. "You have the classic voice to sing Bernstein and Gershwin and you and Nicole Greenridge Joseph were brilliant together!"  ~ Rocky
Visit Adam's website for more information.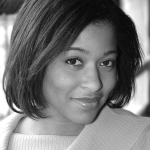 Nicole Greenidge Joseph – Soprano, received both a Master's in Voice and  Specialist Degree in Voice, from University of Michigan. Originally from Portland, Oregon, Nicole studies with Melody Racine, and has performed Susanna in Le Nozze di Figaro, and Musetta in a modern production of La Bohème (U of M Opera Theatre.) Additional credits include Despina in Act I of Cosi fan tutte (Opera North Young Artist Program), Ravel's L'Enfant et les Sortileges, and Mary in Douglas Moore's The Devil and Daniel Webster. "Nicole, you are sensational! Both Rich and I are ready to fly around the country and be two of your groupies!"  ~ Rocky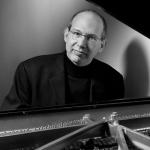 Ted Rosenthal – First achieved international recognition by winning first prize in the 2nd annual Thelonious Monk International Jazz Piano Competition. Since that time he has performed with many jazz greats, including Gerry Mulligan, Art Farmer, Phil Woods, Bob Brookmeyer and James Moody. "Ted, I was wowed to have someone of your talent and accomplishment at the piano for the Cole Porter show this summer. New York arranger/orchestrator Ron Abel would have loved hearing you bring his stylings to life. You New Yorkers really know how to create brilliance! Thank you! I hope we have another opportunity to make some Cole Porter magic!" ~ Rocky Visit Ted's website for more information.