A Video Introduction to Rocky Blumhagen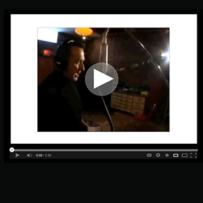 What a wonderful introduction to my Cole Porter show and CD, Easy to Love. The interview took place in advance of a benefit concert in Portland, OR. With studio footage from sessions at Kung Fu Bakery, news reel clips of Cole Porter and interview segments… These 3min really fly!
The Video BELOW is a behind the scenes glimpse into the recording and rehearsal process was courtesy of Fox 12 Oregon. Brooke Carlton visited as we put the finishing touches on the show and videographer Eric Patterson edited the piece with a keen eye and savvy ear.
Behind the Scenes Making Easy to Love
LISTEN to Clips from the CD …or PURCHASE Easy to Love Online
This entire recording process was a dream come true. I had commissioned Ron Able to arrange and orchestrate these songs for my CD, Easy to Love. Any opportunity I have to perform these lush arrangements live is a joy.
More about the Recording Sessions at Kung Fu Bakery and the Talented Musicians.
Video & Photo Credit – A Very Special Thank You to KPTV Fox12 Videographer, Eric Patterson