Irving Berlin Showcase – A Fundraising Show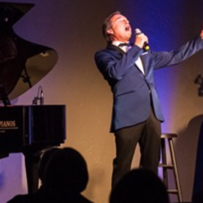 Irving Berlin is one of the most famous, prolific and enduring songwriters of the 20th century. "God Bless America," "There's No Business Like Show Business," "White Christmas," and "Blue Skies" are just a short sampling of the more than 1000 songs Irving Berlin wrote during his long career.
Irving Berlin (1888-1989) had a scandalous courtship in the early 1920's.  Berlin, a 36-year-old immigrant Jew from Belarus, Russia and the Ellin Mackay, a 21-year-old daughter of a socially prominent Irish-American Catholic family fell in love.  Being the granddaughter of a silver magnate and one of the richest men in America this was a media sensation. Come see our show to find out the ending!
"The Great American Songbook" would not be the same today without Irving Berlin.  Vocalists Susannah Mars and Rocky Blumhagen performing arrangements and orchestrations by Charlie Creasy and directed by Maestro Yaacov Bergman will bring this fascinating American composer's story to life with dialogue and song. You will leave with your heart warmed and your toes tapping!
Tickets and Info – Come Celebrate on July 3rd
Tickets are $125 for this Siletz Bay Music Festival Fundraiser.  Enjoy hosted wines by Erath Vineyards, a scrumptious spread by Salishan Lodge in a transformed performance space for this concert.  We will celebrate the success of the 2016 Siletz Bay Festival Season with a short oral auction and hear some of Irving Berlin's most patriotic music, remember this is 4th of July Weekend!  This "Artist Showcase" has always been one of the Festival's most popular offerings. Reserve your seats now and support your very own Siletz Bay Music Festival!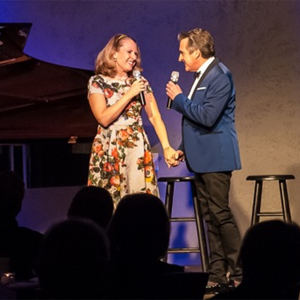 Siletz Bay Music Festival Fundraiser
Sunday July 3, 2016
Salishan Long House 4 PM
Tickets: $125
Call: 541-992-1131
Purchase Tickets Online 
Vocalists, Susannah Mars & Rocky Blumhagen
Siletz Bay Music Festival Orchestra under the direction of Yaki Bergman.