Summer 2014 is swinging into high gear with my latest fundraising show "It's Better With A Baritone!" In October 2013, rehearsals for "It's Better With A Baritone!" started in earnest with Ron Spivak and Michael Valenti on a memorable Monday in New York City  Since then we have performed this new fundraising show to rapt audiences, rave reviews, and sold out fundraising events.
This summer is chock full of dates for different shows. It's important to point out that it is always a collaborative effort, made possible by a host of talented people and wonderful artists! This page highlights the folks instrumental in the success of "It's Better With A Baritone!" and will grow to include other artists as the Summer progresses.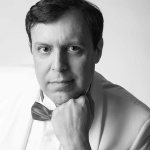 Ron Spivak – Ron is a creative talent on so many levels; acclaimed writer, actor, singer, director, and more. From the stage he has played leading roles in musicals from, Man of LaMancha to The Music Man, and has written, directed, and performed his acclaimed concerts Bravo to Broadway and Richard Rodgers Revued with major symphony orchestras. Ron has appeared in several Emmy-winning TV shows to boot!  Ron is recognized as a theater historian, and has served as musicals editor/archivist for Samuel French publishers. He has prepared scripts and scores for more than 50 musicals, including La Cage aux Folles and Little Shop of Horrors. "I have been so fortunate to have you as co-baritone throughout this wonderfully collaborative process. It's amazing when you think that it took nearly a year to bring the historical role of Baritones on Broadway, to life. With credentials like yours, it is obvious why it has been such a success!" ~ Rocky Visit Ron's YouTube Channel for more information.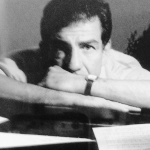 Michael Valenti – Michael has awards, including an Emmy and a Peabody, and has composed, performed, recorded and conducted his way through an impressive resume. His catalog includes shows performed at some of the most prestigious theaters, and ranges from Broadway to orchestral and opera, and from chamber to concert band and television, and so much more. "Michael, what a thrill it was to sing your composition, "It's Better With A Baritone." I'll never forget hearing your compositions, with you at your piano in your Manhattan apartment last Fall. It was one of those moments that could only happen in New York City. With your composition, Ron's Spivak's lyric and Larry Blank's orchestration, "It's Better With A Baritone" was a memorable opening number. The world premiere was a big success. And "Jenny Kiss'd Me," I loved it from the moment I first heard it. Singing "Jenny Kiss'd Me" with your orchestration and the Coachella Valley Symphony was a magical moment. Thank you!" ~ Rocky
Visit Michael's website for more information.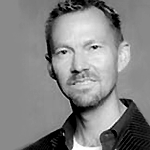 Rick Modlin – Rick is a wonderful pianist. He has played for several national Broadway tours, and performed extensively in jazz, contemporary, classical music. A prolific composer, Rick has contributed much of his talent recording as a pastoral musician. He has written, arranged hundreds of songs, and his full-length Christmas album, "Joy to the World" is just that! A jazz-inspired, and upbeat collection of traditional Christmas songs that make you smile. Whether soloing at the ivories, performing with a jazz ensemble or laying that foundation on which singers work their magic, Rick Modlin is simply brilliant. "Rick, you play with such elegance and style. When I'm singing with a full orchestra and knowing you are at the piano, I can sing with a confidence that everything will be rock solid! We have shared the stage on several shows and I look forward to our upcoming concerts.  It is a pleasure to be a part of that 'Joie de vivre' you bring to all you do!" ~ Rocky  Listen to Rick's "Joy to the World" CD on Amazon.
I would love to see you at an upcoming performance, and if you need more information about the show, including publicity stills, please view my Electronic Press Kit.