Holiday Getaway with Sinatra & Friends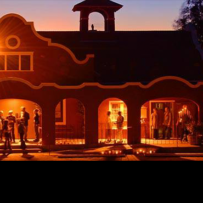 Looking for a fun way to spend some time with friends this Holiday Season?
I have a GREAT idea. This coming December and January you will find me at Cinnabar Theater, located in North Petaluma. Why? Well, it's the venue for a wonderful new show, My Way: a Musical Tribute to Frank Sinatra. As part of a four person cast in a show that also features a swinging trio of talented musicians, I can say…
THIS is going to be Great Fun and I would LOVE for you to come join me!
Make a Holiday Weekend with Sinatra & Friends
Petaluma is such a charming town, aglow with holiday cheer and twinkly lights during the run of the show which opens on December 15, 2017.
I got to thinking… wouldn't it be wonderful if you, your friends, and/or family could make a getaway of it all. There are SO many wonderful wineries, cheese shops, parks, restaurants, and other things to do and see here in the area – seemed to me, you might want to Make a Holiday Trip of it!
Scroll Down for a few suggestions on places to stay, restaurants to enjoy, and things to do in the area.
We even have a special New Year's Eve Performance & Party!
Wondering Where to Stay?
"Persistence pays off! Rich and I have found the perfect hotel right in the Old City Center charming area of Petaluma. Hotel Petaluma is beautifully restored hotel. They have 45 rooms I believe. Cinnabar Theater is just 2.2 miles away – a straight shot down Petaluma Blvd. Have a look at the photos!" – Rocky
Hotel Petaluma
205 Kentucky Street – Petaluma, CA, 94952
Phone (707) 559-3393
Email [email protected]
View their Gallery of images HERE
Other hotels in the area include…
Sheraton Hotel
745 Baywood Dr
Petaluma, CA 94954
Phone – 707-283-2888
Website – Click Here
5 minutes from historic downtown Petaluma.
Hotel Metro
508 Petaluma Blvd South
Petaluma, CA 94952
Phone – 707-773-4900
Website – Click Here
Rated in the Top 16 of the Coolest & Most Unusual places to stay in the United States! Parisian-circus themed Hotel Metro is a small, eclectic, self-serve style Boutique Hotel. French charm – 140 year old building restored in 2010 – Located near historic downtown – 15 minutes to Sonoma Wineries – 15 minutes to Pt. Reyes Seashore
Restaurants – Foodie Heaven
Cucina Paradiso
Wild Goat Bistro
Central Market
Risibisi
Sugo
Caffe Giostra
LUMA
Crocodile French Bistro
Gohan Japanese Restaurant
Graffiti
The Shuckery
Speakeasy
Twisted2
Thai River
Seared
Things to Do
Marin French Cheese Company
7500 Red Hill Rd
Petaluma, CA 94952
Phone – 800-292-6001 or 707-762-6001
Email – [email protected]
Website – http://www.marinfrenchcheese.com/contact-us
You can even book a Behind-the-Scenes Cheese Tasting Tour! Click Here
Petaluma Creamery
621 Western Ave
Petaluma, CA 94952-2646
Phone – 707-762-3446
Website – http://www.springhillcheese.com/visit-us.php
Sonoma Portworks
613 2nd St
Petaluma, CA 94952
Phone – 707-769-5203
Website – http://portworks.com
Sonoma Portworks is the only winery in Sonoma County that specializes in ports and after-dinner wines, and one of only a handful in the entire state. As a pioneer in the industry, they like to discover what's possible—whether that means using an unusual grape to make a port or creating unique flavor combinations in our after-dinner wines.
"Made with love by hand (and foot) – Our certified organic and sustainable petite sirah and petite verdot grapes are harvested by hand from the Heringer Family vineyards in Clarksburg. The Heringers have proudly worked their vineyard land for five generations. Instead of using a propane forklift we move the bins in our cellar using a hand-powered pallet jack. We then use five-gallon buckets to move the must through the portmaking process by hand. Using a handmade press specially designed for us, we press the grapes by foot for our award-winning ports and after-dinner wines and age them in recycled barrels."
Helen Putnam Park
Chileno Valley Rd
Petaluma, CA
Hours – 8AM to sunset
Parking – $7 per vehicle – Free for Regional Parks members
Ranger Phone – 707-539-8092
Website – Click Here
"Helen Putnam Regional Park is a compact wilderness park just southwest of Petaluma. Its 6 miles of trails cross grassy hillsides and wind through groves of heritage oaks. Ridge-top trails provide panoramic views of the city and the southern Sonoma County countryside. A looped trail system lets hikers create walks of varying length and difficulty, making Helen Putnam a great choice for beginning hikers looking for a bit of a challenge. Trails are open to cyclists and horseback riders as well. There is a large fishing pond containing mostly bluegill, and a gazebo, picnic area and playground are located near the parking lot."
Sonoma County Wildlife Rescue
403 Meacham Rd
Petaluma, CA 94952
Phone – 707-992-0274
Email – [email protected]
Website – https://www.scwildliferescue.org
"Helping sick, injured, and orphaned wildlife! Sonoma County Wildlife Rescue is dedicated to the rescue, rehabilitation, and release of sick, injured, and orphaned wildlife, and the promotion of appreciation of wildlife through our education outreach program. Please call for a tours as they may fill up. Please note that if you show up without a reservation, we may not be able to accommodate you."
Public tours during winter months are Saturday at 2pm. Private VIP and tours may be arranged Tuesday through Friday 10am-4pm – please call for pricing and availability. Behind the scenes tours are also available for groups up to ten people. These tours are $200 and are designed for those who wish to establish a long term supporter relationship with Sonoma County Wildlife Rescue.
And There's So Much More!
With a quick search for "hidden gems petaluma ca" or "things to do petaluma" you will find even MORE things to do around town.
ONE thing to remember… Make sure to buy your tickets to the show BEFORE you plan your trip. To order tickets online for My Way: a Musical Tribute to Frank Sinatra, December 15 through January 14 – Click Here
I look forward to seeing you at the show!
– Rocky