2017 Siletz Bay – Post Festival Musings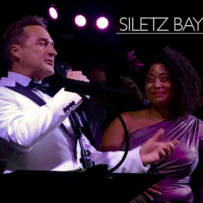 10 years ago, Cascade Head Music Festival under the direction of Sergiu Luca, from Rice University, decided to retire as the artistic director and maestro of this long running chamber music festival on the Central Oregon coast. Gallery owner, Lee Freed of the Freed Gallery in Lincoln City recruited Yaacov (Yaki) Bergman to take over the festival.
The name was changed to SoundWaves and for three years operated under the non-profit status of Lee Freed's "Let There Be Arts" program for Lincoln City Youth. And then, 6 years ago, Maestro Bergman and the Festival board stepped out on their own as The Siletz Bay Music Festival.
Fast forward to this Summer and we have just completed the 2017 season, June 21st – July 4th at a combination of venues.
A Few of My Favorite Moments from 2017
In the gallery below, you will see some of my favorite moments from the Festival. Images feature Nicole Greenidge Joseph , a former Oregonian and now living and teaching in Detroit, Michigan. And new to the festival, jazz song stylist, Clairdee from San Francisco. The 5 person photo, was taken on the Dick Hyman/Willard Espy night. In addition to Nicole and Clairdee, you see Jazz clarinetist, Ken Peplowski and pianist Ehud Asherie.
We had a last minute change in the line-up at the Festival and missed seeing Dick Hyman in person. Sometimes life happens. We were fortunate to have Ehud, hop coasts from NYC and grace us with his musical talents. He was brilliant and the nicest guy too. The foursome with me and Rich Royse, also shows the smiling faces of Yaki and Joan Bergman.
The Siletz Bay Music Festival Today
This year, the Siletz Bay Music Festival included concerts at several area locations. The Lincoln City Cultural Center hosts smaller, intimate chamber music with some of the best pianists and string players in the country if not the world. Pianists, Mei-Ting Sun, and Gerald Robbins are audience favorites. Along with Los Angeles cellist Armen Kasajikian and Portlander, Katherine Schultz and violinist and concertmistress, Denise Dillenbeck from Ellensburg, Washington.
Each Summer, we have a free concert at the Congregational Church and another at the Lincoln City Cultural Center. These are in addition to the annual orchestral program for kids at Taft High School. Yaki has expanded the Festival to include, Jazz, Cabaret, Big Band, and Broadway – the Festival tops out with an orchestra of 45 musicians for our final Festival concert on the 4th of July.
Dick Hyman – We'll See You Next Year
Jazz pianist and composer, Dick Hyman, who was just inducted into the Kennedy Center Hall of Fame for Jazz Masters, has been with us the last several years. Rich and I went back for his concert induction at the Kennedy Center in Washington DC on April 2nd of this year.
On a trip to the Galapagos Islands in June 2017 with his wife Julia, he was feeling some pressure and when he returned home to Florida. He went in for immediate triple bypass surgery. Needless to say he couldn't travel for the Festival later in the month. We all missed seeing him, thought of him often, and are very happy to know he is on the mend!
Wunderkind and Dick Hyman protege, Ehud Asherie, with just a few days notice, flew out from NYC to play ALL of Dick Hyman's scheduled shows plus the West Side Story revue scheduled for the annual benefit on July 2nd. He hit the town running and was a big hit with audiences. Ehud is a marathon swimmer and has a robust appetite – Rich fed him several meals at the house. You may not know this, however, musicians are known for their hearty appetites. We know this more personally than most, since we had our tenth annual musician dinner this year with 55 musicians at our little house on the ocean in Salishan, Gleneden Beach. A big crowd makes for a fun party when everyone is elbow to elbow!
Back in the 1970's Dick Hyman set to music the poetry of Willard Espy. Espy was a wordsmith that truly plays with words. The poetry that Dick used was actually called "An Almanac of Words at Play." At the time they were both living in the same Manhattan high rise. Willard Espy was from Oysterville, Washington. And in the NY Times obituary for Mr. Espy in 1999, they actually quoted from "Oysterville" the song, one of the songs I sang in the Hyman/Espy program on June 28th.
So Many All Stars Light the Nights
Last year at Siletz Bay Music Festival 2016, famed jazz clarinetist, Ken Peplowski who frequently tours with Dick Hyman, played in the show titled, "On Wings of Shakespeare." Dick had set to music 11 lyric texts from Shakespeare plays. The singers cast by Dick, were opera singer and festival favorite, Nicole Greenidge Joseph, and first time Siletz Bay Music Festival performer, Clairdee.
And finally me.
This year, Dick Hyman created the same format this year for the poetry of Willard Espy. It was a repeat cast except Ehud Asherie stepped in for Dick, Ken Peplowski, on clarinet, singers, Nicole Greenidge Joseph, Clairdee, and yours truly. We had just as much fun this year as last and I think the audience did too.
My style of singing is more crooner/Broadway so it was interesting casting, but it really worked. We had solos and sang a few selections and passages as a trio. With Dick Hyman compositions and Ken Peplowski's clarinet improvisations, it proved to be a very interesting and entertaining concert. Ken Peplowski is a natural born comedienne in addition to his extraordinary talent and he makes full use of his humor on stage whenever he can. You know you give the guy a microphone and look out!
"I Rise" – Charlie Creasy World Premiere
Another highlight of the Festival was hearing Charlie Creasy's composition, "I Rise," which had its world premiere here at the 2017 Siletz Bay Music Festival. People that know me well remember that Charlie Creasy, who lives in Palm Springs, has arranged and orchestrated many of my past Benefit Shows, including:
A Party With Comden and Green
Opera to Broadway – The Composers and Lyricists Who Did it All
Oh, Those Gershwin Boys, George and His Lovely Wife Ira
The Irving Berlin Showcase – With Portland singing sensation, Susannah Mars
I cannot begin to tell you how powerful the Charlie Creasy aria "I Rise" is, other than to say that it had such a huge and immediate standing ovation to thunderous applause when Nicole Greenidge Joseph finished. So much so, that Yaki immediately scheduled it for a second performance at the July 4th concert.
There is a dramatic backstory regarding the composition of this piece and I don't know if all of it is mine to tell here. But I can say Charlie channeled his grief, pain and anger into a piece of music that can stand the test of time. The text he chose was the famous poem by Dr. Maya Angelou, "I Rise."
The Spirit of Collaboration Continues
Our next 2017 collaboration was for the Benefit July 2nd. Mark Lopeman is an arranger and orchestrator from Manhattan who has arranged for Ken Peplowski, Dick Hyman, and Clairdee. And may I just say here, I hope for me one day too!
His arrangements of all the songs from Leonard Bernstein's "West Side Story" were phenomenal and so fun to sing.
My tender and intimate arrangement of "Maria" was one of the best I have ever heard. The chords were so rich and evocative, I couldn't help but sing it almost as a prayer. And his arrangements in the 4th of July concert for Ken Peplowski playing Benny Goodman and Clairdee's, "I Got It Bad and That Ain't Good," reminded me of Nelson Riddle orchestrations, so popular with Frank Sinatra. Mark floats woodwinds; flute, piccolo over the top of the strings, it makes for such a unique and memorable sound. I loved it!!
And Mark Lopeman's instrumentation for the Benefit was so creative. A trombone, Ron Babcock, that filled in the bass, beefy part of the orchestration, then Aaron Johnson, here on vacation, grew up in Coos Bay and now plays in Broadway pit orchestras in Manhattan, doubled on sax and clarinet, Portland's well known Gary Hobbs on drums and Portland phenom Stand Up Bass player, Dave Captein.
Ehud Asherie stepped in and played the piano anchoring the septet and of course our own Ken Peplowski was wailing on his clarinet and directing all of us. He even sang on Officer Krupke! Ken says he has many more shows like this in his portfolio for benefits, so we are already anticipating a repeat next year.
After so many years Nicole Greenidge Joseph and I had spoken about singing a duet together, we finally did. Two wonderful songs, "One Hand One Heart" and "Tonight." I have to say, Nicole is BRILLIANT at singing everything – from an aria from La Traviata, to the world premiere "I Rise," a negro spiritual, and even swinging it like a pop superstar on "Tonight." Nicole and I really shared a magical moment on stage during "Tonight."
As Siletz Bay 2017 Comes to a Close
It is in these moments that I feel most alive. And these moments that continues to draw me back to Live Performance. To be on stage in the company of such superb musicians is what making music is all about. I am indeed grateful.
More details about my performances at Siletz Bay Music Festival 2017.